Meetings And Events
WE CAN HELP YOU ORGANIZE YOUR MEETING OR EVENT.
Have a look at our land and scape meeting rooms floor plans and capacities or contact our Sales Team for more details.
---
Scape
The Scape rooms have stunning views over the sea. We also provide a wide variety of menus, ranging from working lunches with fast and efficient service or different coffee breaks, to exquisite menus created for special events. The space, the comfort the flexibility and the view over the ocean make Memmo Scape room a venue that you won't forget.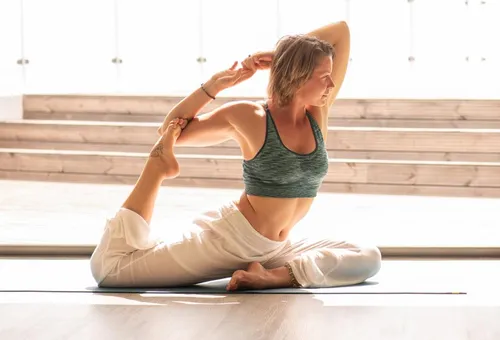 Memmo Yoga Room
Located on the top floor of the hotel, the Yoga room offers a terrace with a panoramic view over the sea, the Martinhal islands and the port of Baleeira. This flexible space is perfect for both yoga classes and intimate meetings and events. Whether you want to align your mind and body or connect with colleagues in a unique environment, the Memmo Yoga Room is the ideal room.

---
Floor plans and capacities
Memmo Scape Meeting Room
The Memmo Scape Meeting Room is located at the upper level and feature several breakout rooms that offer:
Natural light
180º panoramic view over the ocean, the bay and the Islands of MArtinhal
Wireless high speed internet access
Audiovisual equipment upon request

The 140 m2 Scape room can be divided in two smaller meeting rooms:
1. Memmo Scape I  - 68 m2
2. Memmo Scape II - 92 m2
Memmo Space meeting room floor plan.
Air Conditioning
Natural Day-light
Floor Level: 1
Total Area of Meeting Space: 140 square Feet
Ceiling height: 0 feet
Space Capacities (number of people)

Theatre style: 126
Classroom style: 72
Boardroom style: 48
U-shape style: 48
Hollow square style: 48
Banquet style: 100
Reception style: 150
Facilities
High-speed Internet access
Memmo Yoga Room
The Yoga room is located on the upper level and offers a lounge and terrace with:
-Natural light
-Panoramic view over the sea
-Wireless high speed internet access
Count with:
-Room with 70m2
-Terrace with 39m2
Room capacity:
With yoga mats: 12 to 15



Air Conditioning
Natural Day-light
Floor Level: 2
Total Area of Meeting Space: 70 square Meters
Ceiling height: 2.4 meters
Space Capacities (number of people)

Theatre style: 15
Classroom style: 15
U-shape style: 12
Facilities
High-speed Internet access